Online Method
We all know that now we can type in Sinhala, which is really great. When it comes to expressing your emotions and ideas, no language serves better as your mother tongue.
So, from this article, I'm going to guide you on how to type Sinhala Unicode online and offline.
For this task, you can use both web-based and software-based solutions.
So, what's the difference between web-based and software-based solutions?
Web-based means you can convert into Sinhala fonts using online sites like helakuru, UCSC online typing tool, Google Sinhala input.
If we take UCSC online typing tool, for example, what you have to is to type in Sinhala + English message style we usually use to get the Sinhala fonts.
So, this tool, along with other tools as helakuru or Google Sinhala input, will give you Sinhala Unicode fonts.
From below link you can type Sinhala Unicode at your ease.
Offline Method
Next, I'm going to explain how to use software for Sinhala Unicode.
For this, just like using an ordinary software, you have to download specific Sinhala Unicode converter software for your PC.
There are software like Google Sinhala input offline, Helakuru browser addon, Pencil writing software and much more. What you have to do is to, download a Sinhala Unicode Converter software and simply install it.
Now, let's dig deep and learn how to use some of the recommended free software for Sinhala Unicode.
Singreesi 1.8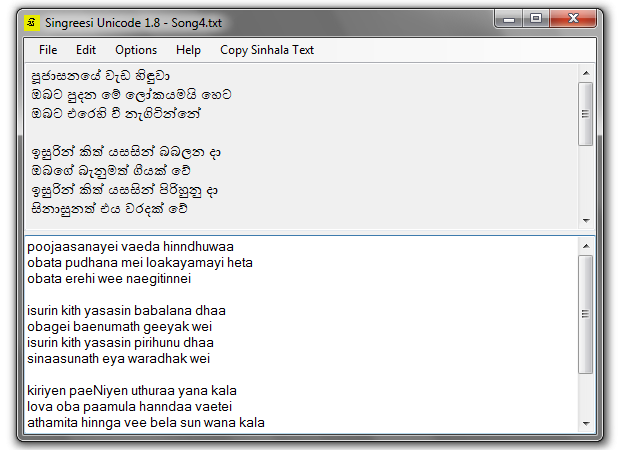 Singreesi 1.8 is at the top in Sinhala Unicode converter software. This is an open-source software which you can use without much trouble. If you are an expert in 'English to Sinhala typing', this software would be much easier for you to use. With the simple and charm interface, you can complete your task in no time.
Pencil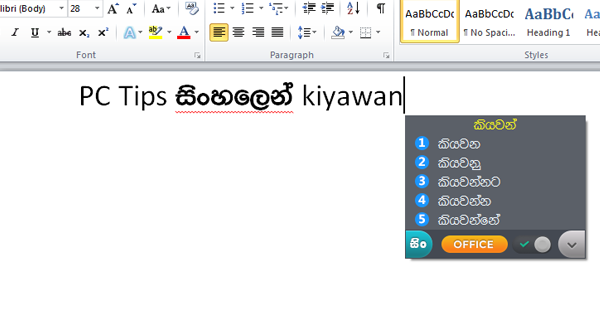 Just as Singreesi 1.8, Pencil is also easy to use. But what's unique in this software is this comes with different Sinhala font styles. If you are using MS Office for your daily work, Pencil software will make your task easier.
Peththappu Sinhala Unicode Converter
This software was designed by the same person who designed Pencil. You can copy Sinhala Unicode converted text and change its font style using this software.
KDJ Singlish
Another amazing Sinhala Unicode software is KDJ Singlish.
This is also a conversion tool. As the other conversion tools, this software also makes your Sinhala fonts conversion easier. Plus, this includes both manual and auto-saving. Also, this software provides auto-suggestions, and you can add your suggestions. KDJ Singlish is compatible with Illustrator, Premiere Pro, Photoshop, After Effects, etc
Here, you have an organized key-map for your support, and you can have custom support too. So, this software is pretty amazing and convenient for you to use.